Kannik's Korner designs and publishes authentic, documented, historic clothing patterns for use in Living History, Museums and Theater. We specialize in historic costume of the eighteenth and early nineteenth century, in particular from 1750 to1820. We strive to help you produce the most authentic historic clothing possible.
We also specialize in hand sewing and needlework, have published several books on "plain sewing" and tailoring stitches and techniques, and we produce a line of counted cross stitch kits depicting historical places.
Please Note:
Due to increasing shipping prices, we are not currently shipping outside the United States and Canada.

If you are in the EU or UK, please consider ordering our sewing patterns and books from Nehelenia Patterns, in Germany.
We apologize for the inconvenience, and hope that we can work out solutions soon.
A note to our friends and customers
As some of us begin to get out to do living history events, we look forward to sharing our love of history, and enjoying all the benefits of traveling to historic sites. Try to stay positive during this transition, and turn your minds toward enjoying the opportunity to create new period clothing for yourself and your family. This is a great time to pick up the projects you may have wanted to do and especially those for which you already purchased materials. We are being told to stick to our routine. I suggest a new routine! Add in some sewing time, or creative time to make other accessories. If you don't already have one, create a good sewing kit, or sewing bag for both your common tools and small projects. There are suggestions for doing this in "The Lady's Guide to Plain Sewing", available in paper or on Kindle.
It's now on Kindle!
The Lady's Guide to Plain Sewing (Book I)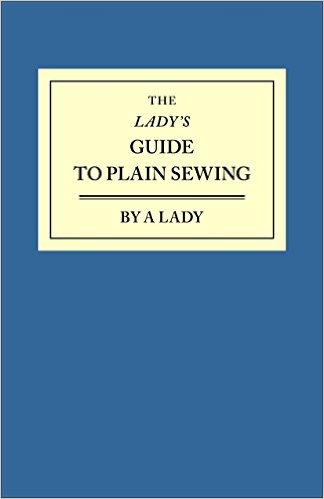 Now you can take this valuable reference book everywhere
you take your favorite device!
Kindle not required. Use the free Kindle Reader app.
"The Lady's Guide to Plain Sewing" Kindle version
Buy it Now at Amazon.com!
Short cuts to some
popular patterns:
Man's Waistcoats Pattern,
c. 1790-1815.
Man's (and Woman's)
Gaiters or Spatterdashes (Spats) Pattern
Woman's and Girl's Caps,
c. 1740-1820
Woman's Caps and Bonnets Pattern, c. 1790-1820
---
Great News for textile enthusiasts!

The long awaited printed textile book Wearable Prints, 1760-1860, History, Materials and Mechanics, by Susan W. Greene, is finally in print, and will begin shipping January 28, 2014.

This is a very special book, with valuable information for anyone working with textiles of this period. It will be the standard "go-to" book for determining whether a modern printed fabric is appropriate for use in reproduction garments. It will also be valuable in identifying original printed textiles and learning the processes required to create them.

The retail list price is $100.00 but Amazon is listing it for less, so please click through to the right and check out the detailed information.

This beautiful 600 page hardback is in limited quantity and it is doubtful it will be reprinted for many years.

Please support Susan Greene's years of research on this project.

Be sure to get your copy! Don't delay!

I appreciate your click through from our web site.
---