All artwork and content of this site are © Copyright 2003-2010 Kannik's Korner and its licensors.
All rights reserved.
A-Size Sheets
Some of these are reprints of Alfred Jacobsen model theater sheets, and others are from real theater set designers.
The A numbers are the Oldfux numbers, followed by a brief description, and Alfred Jacobsen (AJ) numbers from the original sheets. Sizes are approximately 15-3/4 inches high, and 22-1/2 inches wide.
These sheets work in our Alfred Jacobsen X-Large size proscenium. These are also nice for framing!
Prices:
All size A single sided sheets are $9.00 each.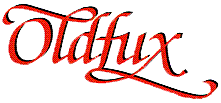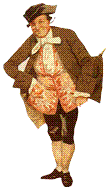 ---


A-001 Festival Hall
AJ, sheet 1097

A-002 Wings - Festival Hall
AJ, sheet 1098

---


A-003 Winter Forest
AJ, sheet 1018

A-004 Winter Forest with Mountain
AJ, sheet 1019

---


A-005 Pine Forest in evening light
AJ, sheet 1004


A-006 Beech Forest
AJ, sheet 1050

---

New! A-007 Venus Cave I
with underground sea
Backdrop designed by Christian Jank,
for "Tannhauser", 1866.


New! A-008 Gothic Hall
Backdrop designed by Angelo Quaglio,
for "William Tell", 1885.