Oldfux Reproduction Sheets

Use the links above to each category of sheets.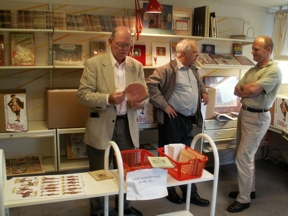 A major Danish printing company reprinted some of the out-of-print Alfred Jacobsen toy theater sheets, as well as some German and Danish Family Journal sheets. They are published under the name of Oldfux (pronounced All'-fox), the name of a character in an 18th century Holberg play. Kannik's Korner is proud to be the North American dealer of these these beautiful sheets, and to offer them through our secure on-line shopping cart.
Please enjoy browsing through the catalog of sheets! They are really inspiring for beginning or expert toy theater enthusiasts!